Notisia Foun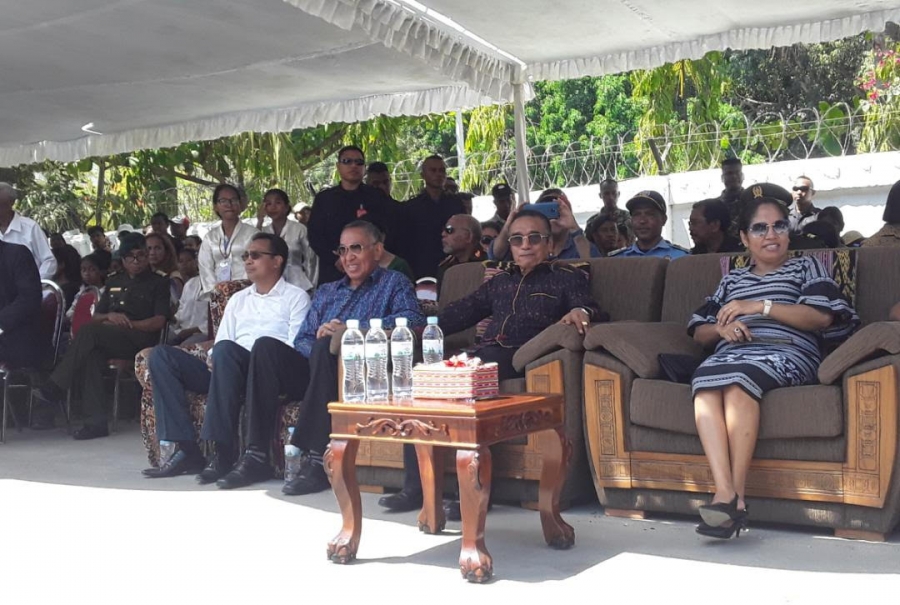 Tempo Timor 12-11-2019 Politika
Tempotimor (Dili)-Komisaun Organizadora ba selebrasaun Masakre Santa Kruz ba tinan 28 gasta orsamentu hamutuk rihun $153, maibé familia sobrevivente n...
in English
Tempo Timor 26-10-2019
Tempo Timor (Bobonaro) - The bishop of Maliana apologizes to the victims who have been sexually abused by priests, nuns and fraters. With a team he wo...
more
Watch now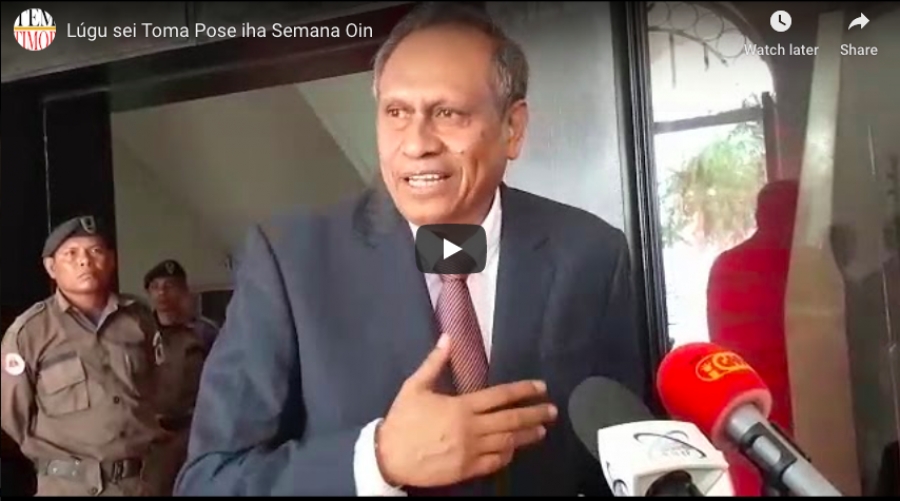 iha Munisipiu
Dili
Aileu
Aianro
Baucau
Bobonaro
Covalima
Ermera
Lautem
Likisa
Manatuto
Manufahi
RAEOA
Viqueque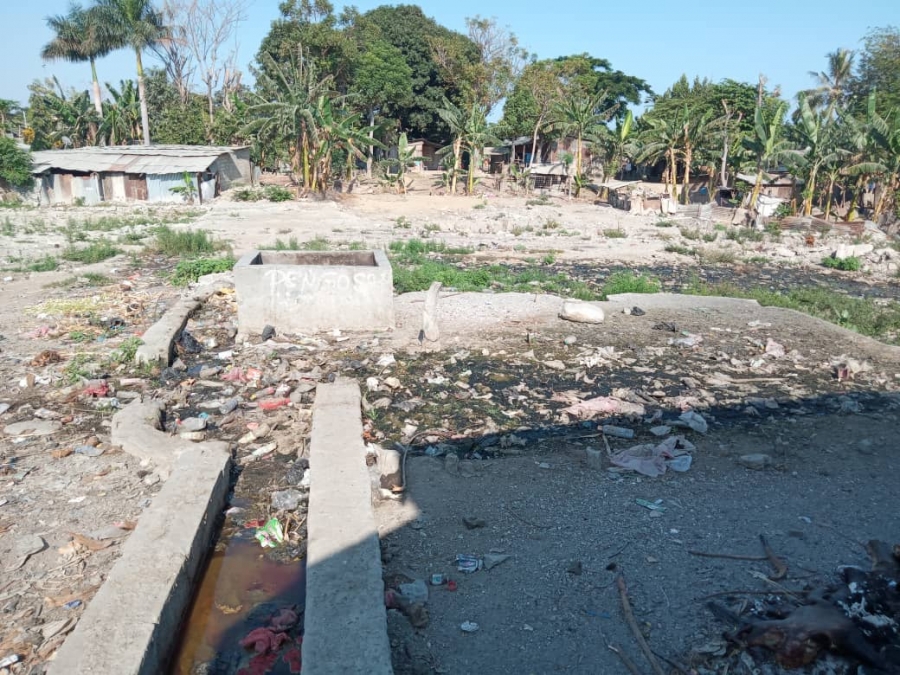 Tempo Timor 28-10-2019 Dili
Tempotimor (Dili) – Populasaun komesa okupa filafali fatin mamuk iha eis merkadu Komoro, tan fatin ne'e tinan barak ona husik abandona hela. Xefe Alde...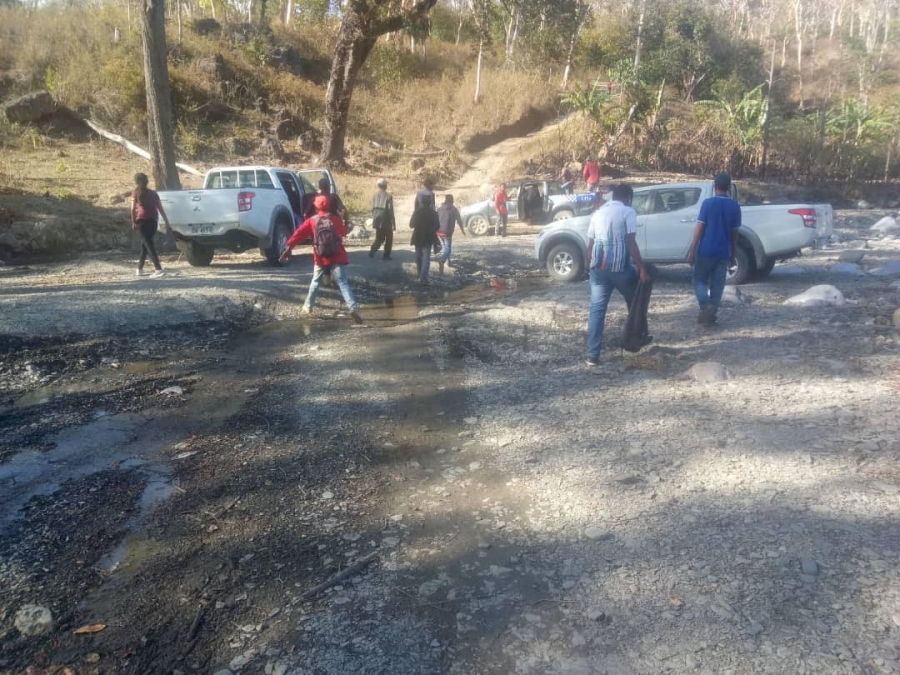 Tempo Timor 26-08-2019 Aileu
  Tempotimor (Lequidoe) – Loron rua ona Sekretáriu Estadu Kooperativa (SEKoop), Arsenio Pereira da Silva hamutuk ho komunidade Postu Administrativu L...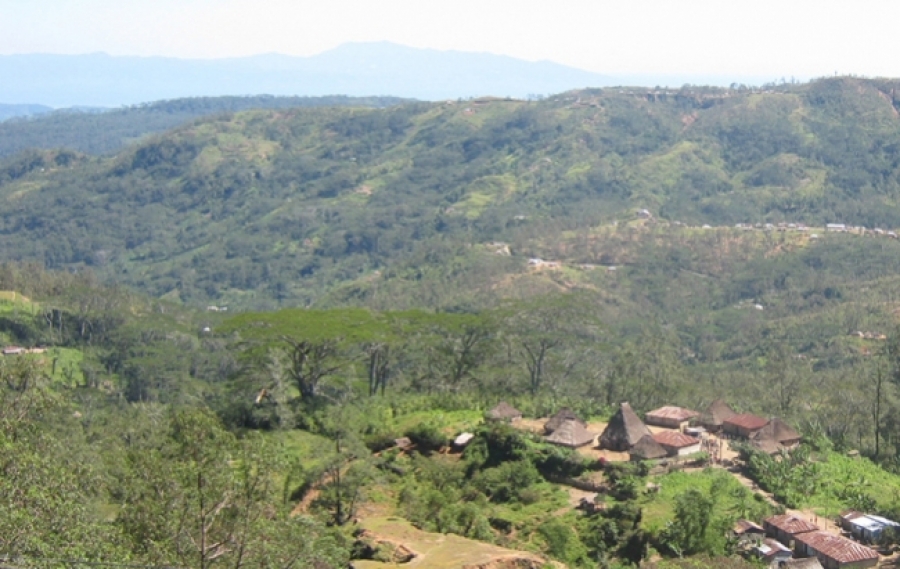 Tempo Timor 16-04-2015 Ainaro
Manelovas, Tempo Timor - Orsamentu rektifikativu aprovadu no promulgadu ona maibe orsamentu ne'e tuir komunidade sira iha area rurais dehan fahe ba ma...
Tempo Timor 16-10-2019 Baucau
Tempotimor (Dili) – Uniaun Estudante Universitáriu Munisípiu Baucau (UEUMB), rejeita totál deklarasaun husi Prezidente Autoridade Munisípiu Baucau (PA...
Tempo Timor 17-08-2019 Bobonaro
  Tempotimor (Bobonaro) – Komunidade Suku Tapo, Munisípiu Bobonaro, durante tinan 20 nia laran sente duni katak Timor-Leste ne'e ukun rasik an. Ho id...
Error: No articles to display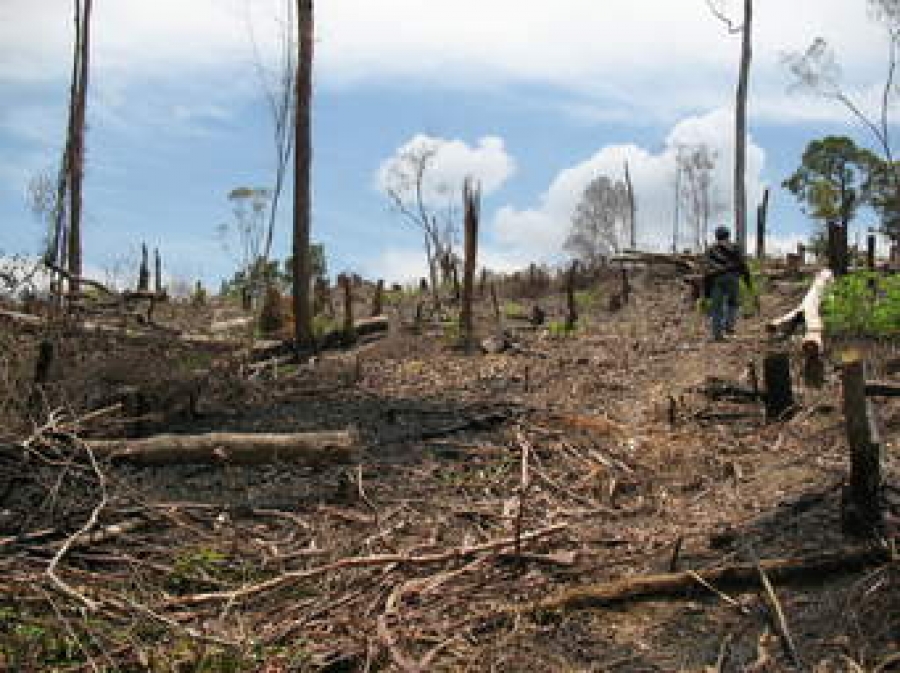 Tempo Timor 09-10-2019 Ermera
Tempotimor (Dili)- Sekretáriu Estadu Protesaun Sivíl (SEPS) foin oferese apoiu emerjénsia ba uma-kain 199 husi total 572 ne'ebé sai vitima ba dezastre...
Tempo Timor 28-02-2019 Lautem
"Karik hau bele" Tempo Timor - Moris ho kondisaun físika ne'ebé la sufisiente, maibé luta nafatin, oinsa bele manan ksolok loron ohin nian. ...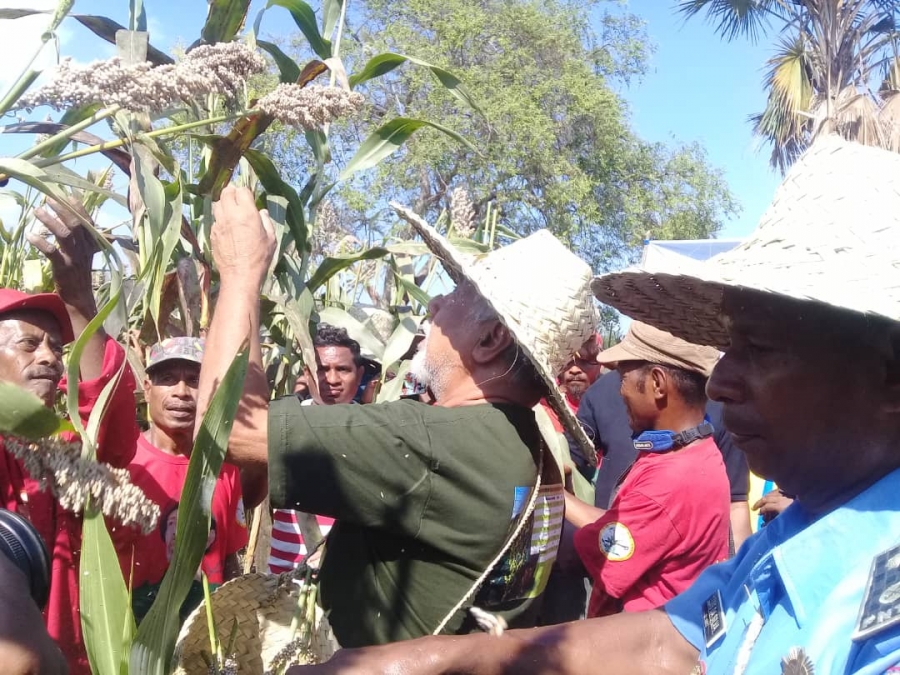 Tempo Timor 29-10-2019 Likisa
Tempo Timor (Loes Guico] - Daudaun ne'e eis Komandante en xefe DAs FALINTIL no líder istoriku ba luta Libertasaun Nasional Timor Leste, Kay Rala Xanan...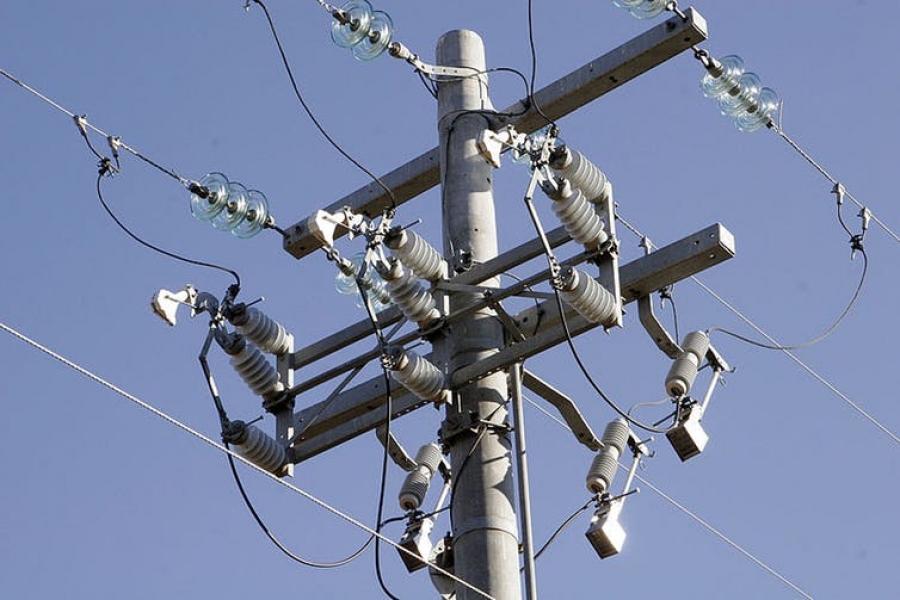 Tempo Timor 09-09-2019 Manatuto
Tempotimor (Metinaro) – Komunidade Aldeia Mantelolão, Postu Administrativu Metinaro sei halerik ba bee-moos no eletrisidade. Tuir Xefe Suku Mantelolã...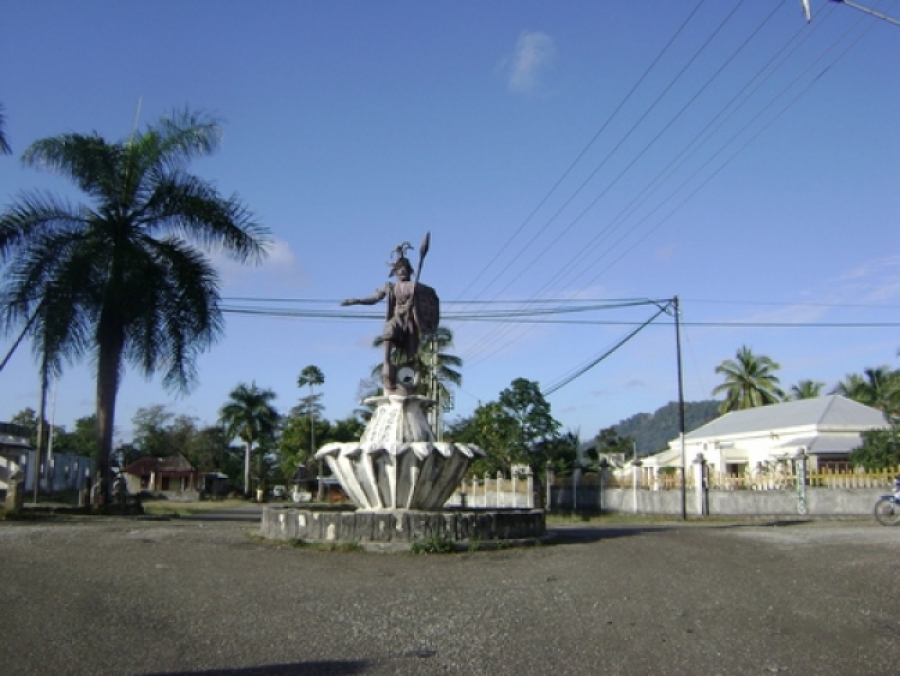 Tempo Timor 09-07-2015 Manufahi
Tempo Timor : Kdadalak Sulimutuk Institute nu'udar organizasaun naun govermentais  ne'ebé kontribui ba iha prosesu dezenvolvimentu nasional liu husi p...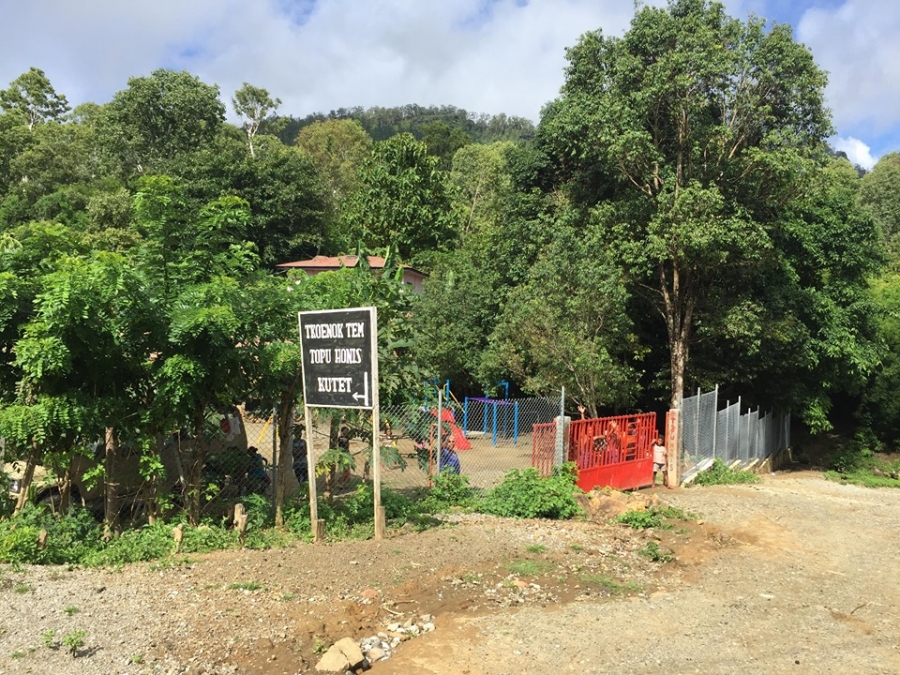 Tempo Timor 18-10-2019 RAEOA
 KARTA NAKLOKE BA FUNSIONÁRIU, LABARIK NO FOINSA'E SIRA IHA UMA-MAHON TOPU HONIS Ba funsionáriu no mós labarik no foinsa'e sira ne'ebé hela iha Topu ...
Tempo Timor 28-10-2019 Viqueque
Tempotimor (Dili)-Reprezentante komunidade Vikeke ezije ba Ministériu Saúde (MS) atu kumpri promesa hodi harii Ospital Distrital. Reprezentante Komuni...