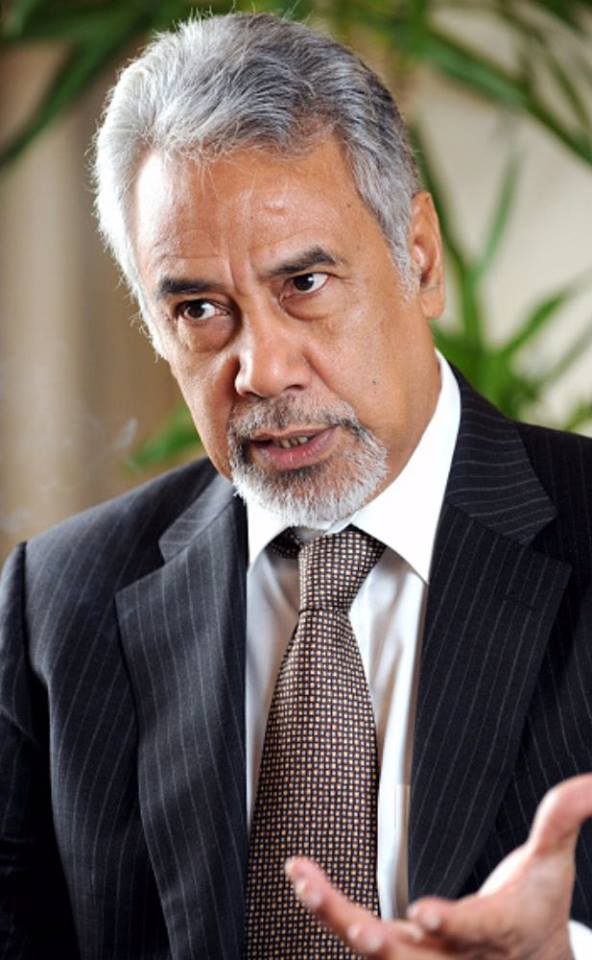 DILI – Thousands of Timorese have received chief negotiator Kay Rala Xanana Gusmão at the International Airport Presidente Nicolau Lobato Comoro, Dili, on Sunday March 11, 2018.
According to Tempo Timor observation that the main road to get to the international airport has been blocked by police, and thousands of people ranging from small children to old man stand on the sides of the road from the airport to the big bridge Comoro.
The situation of Gusmão's reception at the airport is strictly guarded by the security of the state both from the police and defense force.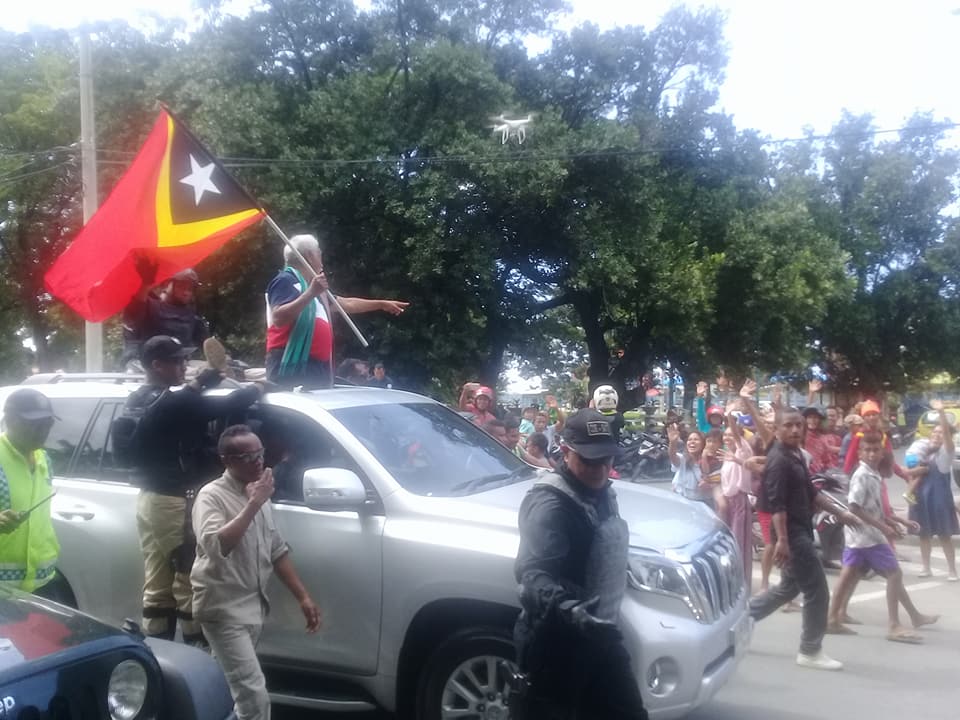 Although the negotiation process on the Greater Sunrise was not yet over, the East Timorese were happy and cheered to receive Gusmão with the cry of Viva Xanana Gusmão. 
After his party lost the legislative elections last year, and in August Gusmão left the country to negotiate maritime boundaries between Timor – Leste and Australia. The results of these negotiations have been signed by both countries at UN headquarters on 6 March.
Australian Broadcasting Corporation (ABC) reported that Timor – Leste's chief negotiator Xanana Gusmão has accused Australia of essentially colluding with oil companies to ensure Greater Sunrise oil and gas gets piped to Darwin instead of Timor – Leste.
While signing the treaty in New York yesterday, Foreign Minister Julie Bishop said she hoped both states could "live peacefully and prosper together" and was pleased to be personally involved. 
 "With this treaty, we open a new chapter in relations between Australia and Timor-Leste," she said. 
Timor – Leste's Minister in the Office of the Prime Minister for the Delimitation of Borders and the Agent in the Conciliation, Hermenegildo Pereira, said the treaty we have signed is a good treaty, it is equitable and forward-leaning. Appreciate that where we have arrived is owing to the tremendous leadership of both countries and the immense efforts of the Conciliation Commission. 
"This is an important new beginning, I look forward to both our two countries working together to advance the prosperity of our peoples, nations and region". 
Carlos Filipe Ximenes Belo, the influential East Timorese Catholic bishop and Nobel Peace Prize laureate, welcomed the border resolution as an economic boon for his deeply Catholic country. 
"We thank God because our sea becomes more widespread ... our economic zone becomes bigger," Belo said. "In the sea and on the sea bed, there is much wealth. Timorese will diligently explore and make this wealth contribute to us."
Timor – Leste will go to the polls on May 12 for the second time in less than a year, with the country's politicians calling upon voters to break a stalemate that ended almost a decade of hard – earned political stability.
Campaign will officially begin on April 10, and the election is set to be hotly contested by the two opposing political camps that have consolidated ahead of the vote. (Tempo Timor)