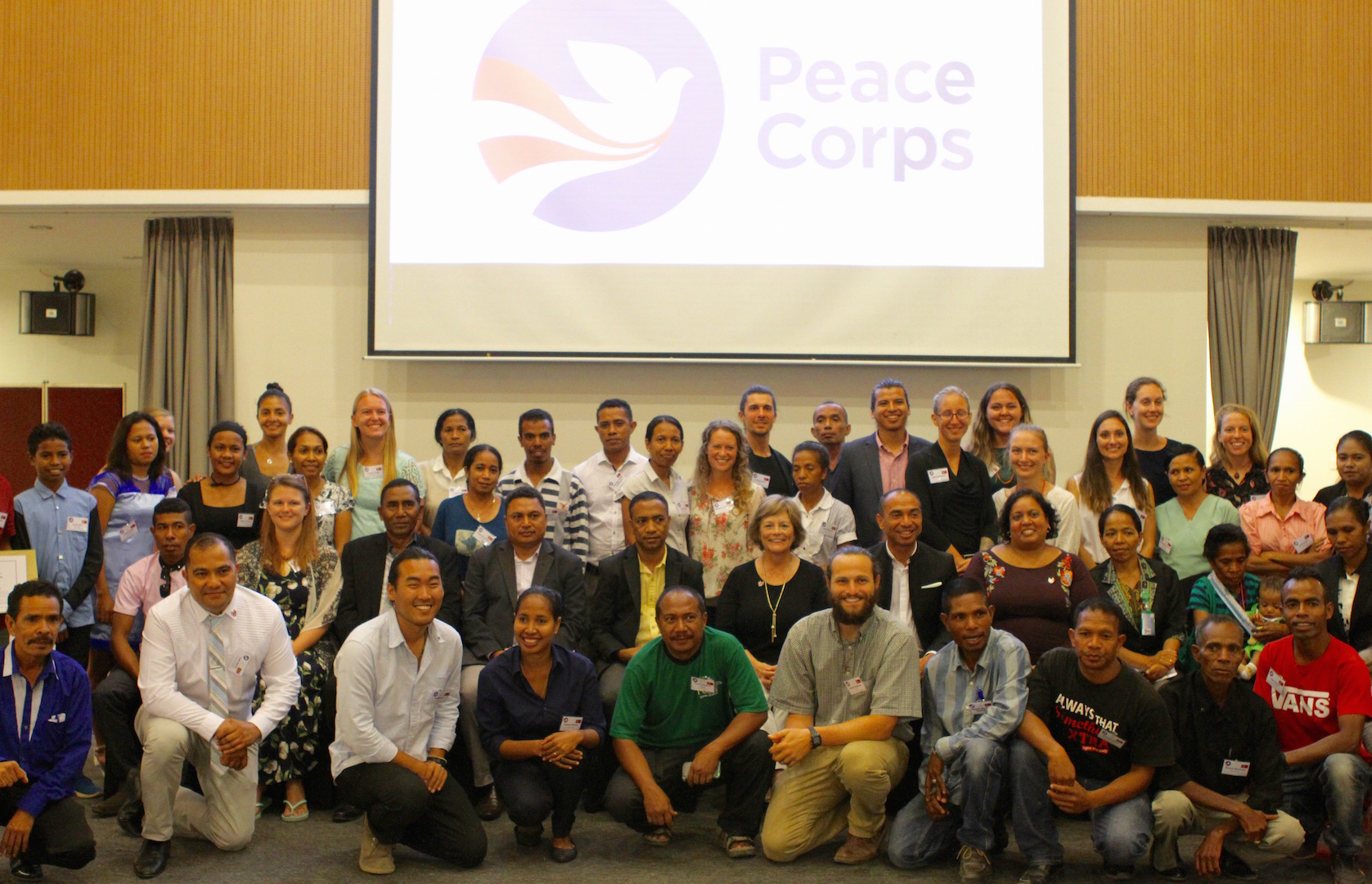 DILI – On July 17, Peace Corps held a special "Celebration of Service" event to recognize the work of the seventh group of Peace Corps Volunteers to serve in Timor-Leste.  These fifteen Volunteers from various parts of the United States of America – known collectively as TL7 – will complete two years of service in October 2018.  Their primary work focused on improving economic development, agriculture, nutrition and hygiene in Timorese communities.
"You have been pioneers in many ways," said U.S. Ambassador to Timor-Leste Kathleen M. Fitzpatrick in her remarks to the Volunteers. "You helped Timorese communities to understand the work of the Peace Corps and its partnership with the Timorese people. Your work also reaffirmed the United States' commitment to Timor-Leste." Ministry of Foreign Affairs and Cooperation Director General Isilio Coelho spoke on behalf of the Timor-Leste Government. "These American Volunteers have become a part of their communities. The Timorese host families and community members call them son and daughter, brother and sister. We look forward to our continued, strong and productive partnership with Peace Corps," said Coelho.
Peace Corps Volunteers joined their Timorese counterparts and host families at the event to share what they have worked on together over the past two years with Timor-Leste government partners, civil society organizations, and others in the development community.  "The Volunteers and Timorese community members that are here with us today have created something that is forever enduring and valuable. They have created bridges of cultural exchange and understanding," noted Peace Corps Country Director Kavita Pullapilly. The TL7 group was the second group to return to Timor-Leste after the re-opening of the Peace Corps program in 2015. The Volunteers served in Liquica, Ermera, Ainaro, Aileu, Dili (Atauro) and Baucau.
There are currently 33 Peace Corps Volunteers serving in Timor-Leste. Over 170 Americans have served as Peace Corps Volunteers in Timor-Leste since 2002.  In 2018, Peace Corps – in collaboration with the Ministry of Education, Youth and Sport – will introduce a new English Education project in which Volunteers will co-teach English with Timorese teachers in third cycle and secondary schools. (pr)