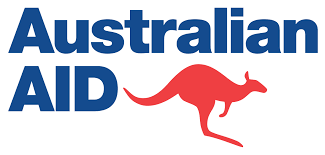 DILI – Fifteen hospitality trainers will celebrate completing an Advanced Hospitality Trainer Program today. Their timely training, delivered at CNEFP Tibar in association with Charles Darwin University, equips them to teach hospitality skills at an international standard, supporting the Government of Timor-Leste's ambitions to grow its hospitality and tourism sectors.
With new expertise in teaching food and beverage and accommodation services, and a strong focus on customer service, the trainers will return to their municipalities to pass on their knowledge and skills, inspiring the next generation of students to become hospitality experts.
The Hospitality Advanced Trainer Program is part of a wider initiative funded by the Australian Government to support workforce development and vocational skills.
Australian Ambassador to Timor-Leste, Peter Roberts said 'There is huge potential for a tourism industry in Timor-Leste, making the most of the country's natural beauty and rich history. A skilled workforce is key to realising that potential.'
According to the 2017 Enterprise and Skills Survey*, work in the food and accommodation industries increased from 13% to 18% last year and is projected to provide new jobs and make a significant contribution to Timor-Leste's economy.
Hospitality industry representatives will attend the completion ceremony, including key note speaker Tony Jape, Executive Director and General Manager of Dili Development Company who said 'All of the trainers who have participated in the skills upgrade course will play a vital and leading role in vocational training for tourism in Timor-Leste…. I cannot state strongly enough how important it is to have a clear vocational training strategy if we are to reap the rewards that are on offer.'
Australia's Workforce Development Program includes support to INDMO and SEJT to develop additional accredited hospitality qualifications and upgrade training facilities at CNEFP Tibar.
Using these upgraded facilities and with the additional expertise of the hospitality trainers, CNEFP Tibar will commence delivery of two new Certificate III qualifications in Food and Beverage and Accommodation Services to employees in the hospitality industry. The new program, scheduled to commence this month, will further strengthen hospitality skills training in Timor-Leste.
During the ceremony the Director of CNEFP Tibar, Simao Barreto will sign a Memorandum of Understanding with Charles Darwin University, promoting a collaborative relationship between the two. (pr)